CGTP Summit: Comparability Assessment Strategies for Cell & Gene Therapy Products

The CGTP Summit will bring together industry, regulatory, and academic professionals to discuss pertinent challenges in the cell and gene therapy field. This one-day meeting will have an open format with deep dive discussions.
The CGTP Summit will debut in 2023 as an extension to the Cell and Gene Therapy Products Symposium dedicated to the topic of comparability.

Reasons to Attend the CGTP Summit:
Gain insights on why there have been delays in cell and gene therapy development due to comparability challenges.
Actively participate in panel discussions to get answers to your burning questions.
Connect with industry, regulatory, and academic experts.
For more information, visit the CGTP Summit Site
CASSS On Demand
Access approved content from past meetings in the NEW CASSS On Demand platform. CASSS members have access to all available presentation recordings starting in April 2020. Visit https://ondemand.casss.org, login to your account, and select from the list of meetings to begin.
Register Now
The wait is over! Join us for CGTP Summit on June 26, 2023 in Rockville, MD USA. Registration will close June 12, 2023.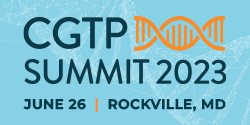 Review Resources
Want to revisit a keynote presentation? Missed important details that may impact your work?
Visit Papers and Presentations to access relevant presentations, summary papers, and roundtable notes.