Distinguished Fellows
The CASSS Board of Directors recognizes individuals noted for their outstanding contributions to CASSS, our community and the industry overall. These individuals are honored with the title of Distinguished Fellow, bestowed on less than 1% of our members, and offered lifetime membership in CASSS.
Appointed Distinguished Fellows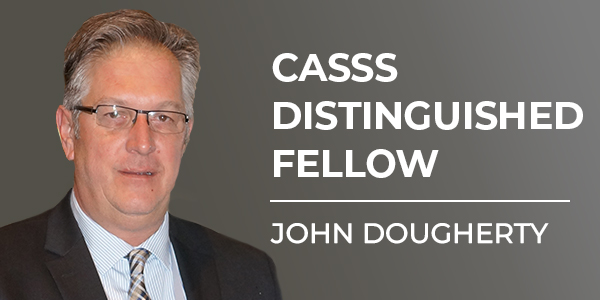 John Dougherty
EEJD Biotech Consulting LLC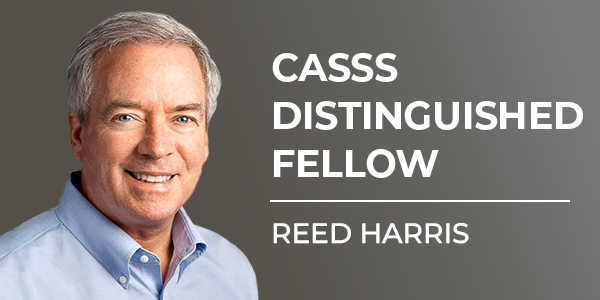 Reed Harris
Genentech, a Member of the Roche Group (retired)
Following is a list of our CASSS Distinguished Fellows along with some shared comments:

"It is hard to overestimate the benefits I have derived from being actively engaged in CASSS for almost 3 decades. Initially, it allowed me to observe and learn from true pioneers in regulatory sciences and industry practices for CMC of biological products. Then later CASSS leadership welcomed me to join them in supporting their ongoing visions for the unique and vital role of CASSS in the biologics CMC community. Also, CASSS activities introduced me to many outstanding colleagues from around the world who are now great friends. To have my professional and personal CASSS career 'adventure' include being selected as a Distinguished Fellow is a wonderful bonus that caps an already extraordinary set of CASSS experiences."
"As an active participant in CASSS activities since 1996, I have had the opportunity to meet and interact with many of my peers in the biopharmaceutical industry, regulatory agencies, and academics all working toward a common goal of making better medicines to solve the world's health problems. This has led to many new friendships and extended networks and has enabled several cooperative consortia efforts to help resolve industry-wide problems (e.g, A-Mab and A-Vax QbD case studies). CASSS' network has been invaluable to my career, to my businesses, and to me personally. Some of my best work-related memories come from the culture of collaboration we have created at CASSS. I look forward to a very bright future for CASSS as we adjust to the rapidly changing biopharmaceutical landscape."
"CASSS provided me with a forum for nurturing advances in chemical separations for purification and analysis, and I am proud to be Distinguished Fellow."
John Hobbs
Beckman Coulter (retired), Laguna Niguel, CA
"I first became involved with chromatography in 1960 when I joined Unilever Research in the UK and was fortunate to have luminaries such as Ray Scott and Tony James as mentors. After joining Beckman Instruments Altex Division in 1980 I relocated to the US just before the formation of the Bay Area Colloquium, so my connections go way back. During my years in the commercial world I valued my involvement with what became CASSS as a means of maintaining communications between our industry and the end users. I always felt it was important that this was a two-way communication providing feedback to our industry while making information on technology development available to end users; I believe that this is a valuable role that CASSS should continue to play."
"I spoke at the first several CASSS meetings and helped initiate the CE-Pharm meeting. I am amazed at how CASSS has grown and the impact it has had on the field of biotechnology. Key has been bringing regulatory, industry, and academia together in a common mission to enhance the science of biopharmaceutical development and approval."
News
The CASSS Board of Directors honored longtime volunteers John Dougherty and Reed Harris as Distinguished Fellows.