CMC Strategy Forum Europe
The CMC Strategy Forum has established an excellent reputation for being the premier scientific meeting that brings together regulatory, industry and academic professionals to discuss key emerging CMC issues that affect biotechnology in an open and transparent workshop format. The purpose of the CMC Strategy Forum Europe is to offer a blend of topics that characterize the challenges facing the biotechnology industry in the next decade with the focus on relevant CMC issues throughout the lifecycle of a product and thereby fosters collaborative technical and regulatory interactions. The Forum strives to share information with the regulatory agencies to assist them in merging good scientific and regulatory practices. The Forum will follow the established model of the CMC Forum series with focus on topics and regulatory updates relevant for Europe.
For more information, visit the CMC Strategy Forum Europe Site
Click on the tab below to view Speaker Presentations from the most recent meeting, as well as all Summary Papers.

2021 Speaker Presentations
CMC Europe Summary Papers
View On-Demand Content
Thank you to all who participated in CASSS' Virtual CMC Strategy Forum Europe 2021.
To access this content, visit Digitell, login to your account and select CMC Strategy Forum Europe 2021 from the list of past events. Visit the On Demand Presentations and Speaker Slides tabs to view available content.
Register Now
Join us in-person for CMC Strategy Forum Europe on 17-19 October 2022. Register by 30 September 2022.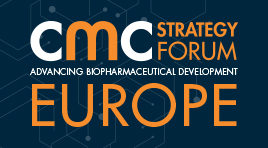 Review Resources
Want to revisit a keynote presentation? Missed important details that may impact your work?
Visit Papers and Presentations to access relevant presentations, summary papers, and roundtable notes.