January 4, 2023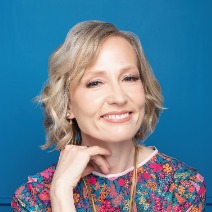 The Member Spotlight Q&A is part of an ongoing CASSS series, in which we invite members to meet other members of the CASSS Community.
The Member Spotlight is an ongoing Q&A series focused on getting to know the CASSS community. Today's spotlight shines on Stefanie Pluschkell, Founder and CEO of InScope Coaching & Consulting LLC.
Q. What was your motivation to volunteer with CASSS?
I have been volunteering with CASSS throughout most of my career. I don't quite recall when it began, but it is one of those things that only gets better with time. The professional relationships and friendships that have sprung from volunteering at CASSS have been incredibly meaningful to me. I always loved and continue to enjoy the opportunity to have dialogue with high caliber, knowledgeable people from across the industry and regulatory agencies not just from the US, but also the EU, Japan, and other countries.
Q. What do you do to relax? Do you have any hobbies?
My ways to relax include time in nature and photography. I also love reading to the point that my family thinks I cannot bring any more new books into the house unless I let some go.
Q. What's your favorite type of food or special dish you cook? Why?
A bit hard for me to answer. I try everything at least once. If I have pick a favorite type, it is Thai food, especially Thai curry.
Q. What is your favorite movie, tv show, music or book?
I could name a lot here. One of my favorite books that I'd read more than just once is Erich Neumann's "The Origins and History of Consciousness". I also love Thomas Mann's "Magic Mountain". And if you love a fun debate on all the theories on the origins of the universe, try "Cosmosapiens" by John Hands.
Q. What famous person (dead or alive) would you choose to have dinner with? Why?
Carl Gustav Jung, because I am intrigued by his writing and the empirically developed concepts of analytical psychology and the objective psyche.
Q. What's your favorite travel experience?
I like to explore places with beautiful nature that I have not been to before. Most recently a trip to Iceland was just magnificent.
Q. What would people be surprised to know about you?
Probably the books I read that I disclosed to you above?
Q. How did you get inspired to go into science/biotech/pharma industry?
Biotech has always been a fascinating field to me and it was a new field to study at the university in Germany when I got out of high school. I never regretted my choice. Mathematics would have been my "plan B", but now I like to sprinkle in the humanities.
Q. If you did anything other than your current occupation, what would it be?
Either photography, or analytical psychology. Having more than one career in a lifetime sounds quite exciting to me!