April 25, 2022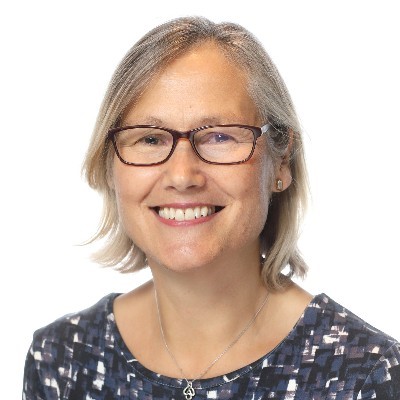 The Member Spotlight is an ongoing Q&A series focused on getting to know the CASSS community. Today's spotlight shines on Janine Jamieson, European Editor at International Pharmaceutical Quality.
Q. What was your motivation to volunteer with CASSS?
I first got involved with CASSS when I was a pharmaceutical quality assessor at MHRA, focusing on the regulatory challenges of drug/device combination products. Someone I met at a conference mentioned the great discussions happening at CASSS, and I found a CASSS Europe CMC Forum in Copenhagen with a session on combination products.
As I was living a train ride away in Gothenburg, Sweden by then, I contacted the lovely Karen Bertani and asked if I could come along for that one session – she kindly agreed! Ilona Reischl was a co-chair, so we got talking and the next year I gave a presentation on behalf of MHRA at CASSS in Paris, just before I left the agency. I was amazed at the open dialogue between regulators and industry in the panel discussions – a really unique experience compared to all other conferences I've been to.
I also met IPQ's Bill Paulson at that meeting and now I'm focusing on helping him to share the global regulatory dialogue, especially at CASSS meetings – and hopefully to enhance those connections between regulators and industry around the world.
Q. What do you do to relax? Do you have any hobbies?
I'm really lucky to live close by the sea, to be able to walk to it and just enjoy watching the waves and the seabirds. Indoors, as well as reading and watching films, I also love jigsaws – fitting the different pieces together to build the big picture, especially the satisfaction of those trickiest pieces falling into place!
Q. What's your favorite type of food or special dish you cook? Why?
I enjoy all types of food from different places and trying out new recipes at home each week with meal delivery boxes. But my favorite to cook is risotto, with my 'signature dish' a lemon and asparagus version. I love the slow stirring, the science of the cooking, and a glass of wine for me as well as one for the rice!
Q. What is your favorite movie, tv show, music or book?
Sorry, impossible to choose! I love films and books that transport you to a different time and place. Three favorite books are Captain Corelli's Mandolin, The Rosie Project, and The Boys in the Boat: Nine Americans and their Epic Quest for Gold at the 1936 Berlin Olympics – an inspirational story of teamwork, apparently now being made into a film directed by George Clooney!
Q. What famous person (dead or alive) would you choose to have dinner with? Why?
Melinda French Gates – another favorite and inspiring book is The Moment of Lift: How Empowering Women Changes the World. The stories she writes about, the diversity of people she's met and learned from, and her way of coping with life with "pearls of meditation" throughout the day – just wonderful!
Q. What's your favorite travel experience?
Anything that involves learning about and experiencing different cultures, especially where there are big contrasts across small distances – inter-railing across Europe, hopping between Caribbean islands, driving a VW Combi around Australia, trekking in Latin America, cruising around the Galapagos Islands, and going to the local noodle bars after a CASSS Japan CMC forum!
Q. What would people be surprised to know about you?
I'm a member of Gothenburg Toastmasters – an English-speaking club with people from around the world. I like to take the role of grammarian and I'm always impressed at people speaking in their second language. There's very little grammar to improve on, so instead I focus on celebrating the lovely descriptive phrases that people use.
Q. How did you get inspired to go into science/biotech/pharma industry?
My favorite subjects at school were chemistry and physics, so going on to study pharmacy at university was an option. I liked the idea of working in the community and helping patients with their medicines…but after a few years realized I enjoyed the science and academic side much more – so went back to university to do a PhD and post-doc in novel drug delivery, then joined MHRA.
Q. If you did anything other than your current occupation, what would it be?
Travel writer 😊