CASSS cultivates a global community
of industry, academic and regulatory professionals to work together to resolve scientific challenges in the field of biopharmaceutical development and regulation.

Latest CASSS News
Member Spotlight: Jeremy Springall
Jun 24, 2022
The Member Spotlight is an ongoing Q&A series focused on getting to know the CASSS community. Today's spotlight shines on Jeremy Springall, Associate Director - Global Technical Operations at AstraZeneca.
International Women in Engineering Day
Jun 23, 2022
Today is International Women in Engineering Day in which CASSS will join the celebration of the amazing work that women engineers around the world are doing to support lives and livelihoods every day.
CASSS Moments
CASSS Moments: Front Row Seat to Challenges

CASSS Moments: Power of Connection and Sharing

CASSS Moments: CASSS Forums Leading Scientific Discussion Over the Years

CASSS Moments: Regulatory Differences: Managing Products Globally

CASSS Moments: Scientific Discussions Addressing Real-Time Issues

CASSS Moments: The Power of Regulatory Questions

CASSS Moments: Regulators and Industry Working Together to Improve Patient Outcomes

CASSS Moments: Discovering Hot Topics for Regulators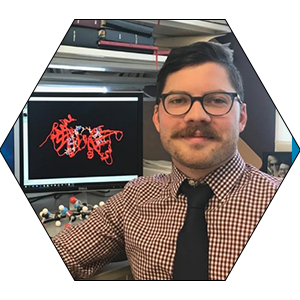 This was my first time attending the International Symposium on the Higher Order Structure of Protein Therapeutics. It was easy to connect with professionals from both industry and academia and learn from experts in the field of higher-order structural biology. As an early investigator, this experience was invaluable to me as it gave me a chance to broaden my understanding of the robust orthogonal methods used in higher-order structural studies.
— Robert Chandos Monsen, Higher Order Structure 2022