Agenda/Scientific Program
Keynote Speaker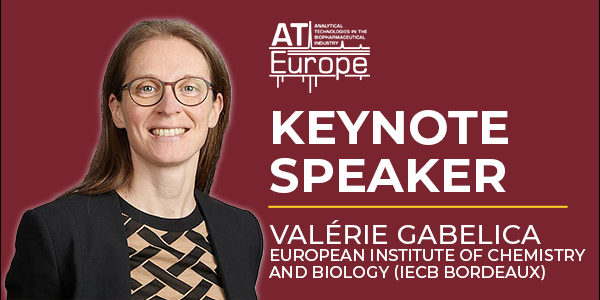 Valérie Gabelica currently serves as the Research Director at the European Institute of Chemistry and Biology (IECB - CNRS, Inserm and University of Bordeaux). She studied chemistry and obtained her PhD in Sciences in 2002 at the University of Liège. After a postdoc in Frankfurt as Humboldt fellow, she rejoined the Mass Spectrometry Laboratory in Liège where she obtained an FNRS research associate position in October 2005. She joined the IECB in 2013 with the support of an Atip-Avenir grant and became an Inserm research director (DR2) in December 2013. She obtained an ERC Consolidator grant in 2014. Her main research interests are fundamental aspects of mass spectrometry and its application to non-covalent complexes in general, and nucleic acid complexes in particular, with research themes spanning from physical chemistry to biophysics and structural chemistry and biology.
Short Course: Characterization of Biopharmaceuticals
This pre-conference course addresses the different aspects which are relevant for the characterization of biopharmaceutical products according to regulatory guidelines and expectations.
Register Now
Join us in-person for AT Europe 2023 on 9-12 May 2023 in Rotterdam, Netherlands. Registration will close 21 April 2023.