Cell & Gene Therapy Products
Cell and Gene Therapy Products: Manufacturing, Quality and Regulatory Considerations

The Cell and Gene Therapy Products (CGTP) symposium enables the exchange of scientific ideas and dialogue with regulators that form the basis of evolving regulatory practices in the development of these diverse and innovative products. The CGTP Symposium will explore how to continue to adapt concepts applied to other biologics and how to establish novel approaches where they are needed.
Reasons to Attend CGTP:
Gain an overall, in-depth understanding on what your peers are doing in the industry
Hear updates on the latest regulatory trends
Live interactive experience to share with other cell and gene therapy experts from academia, industry, regulatory, and vendors
Obtain new ideas, tips, and best practices
New for 2023:
Introducing the CGTP Summit – a one-day program dedicated to deep-dive discussions on the topic of comparability.
Dual tracks with additional sessions to include more content.
Expanded roundtable discussions to include two sessions.
For more information, contact Randi Jacobs.
Click on the tab titles below to view Speaker Presentations and Roundtable Notes from the most recent meeting.
CASSS On Demand
Access approved content from past meetings in the NEW CASSS On Demand platform. CASSS members have access to all available presentation recordings starting in April 2020. Visit https://ondemand.casss.org, login to your account, and select from the list of meetings to begin.
Save the Date
Mark your calendars for Cell & Gene Therapy Products on June 11-13, 2024 in Rockville, MD USA. Registration will be available soon.
Extend your stay and join us for the preceding CGTP Summit on June 10, 2024 in Rockville, MD.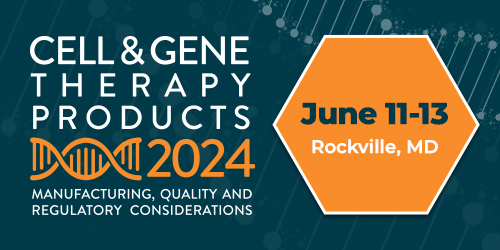 Review Resources
Want to revisit a keynote presentation? Missed important details that may impact your work?
Visit Papers and Presentations to access relevant presentations, summary papers, and roundtable notes.