CASSS cultivates a global community
of industry, academic and regulatory professionals to work together to resolve scientific challenges in the field of biopharmaceutical development and regulation.

Latest CASSS News
National Minority Donor Awareness Month
Aug 12, 2022
August is National Minority Donor Awareness Month (NMDAM), when we call attention to the disparities between the number of organ donors and the number of minorities, including African American, Latinx, and Asian Americans, in need of life-saving organs and tissues.
Member Spotlight: Patsy Lewis
Jul 25, 2022
The Member Spotlight is an ongoing Q&A series focused on getting to know the CASSS community. Today's spotlight shines on Patsy Lewis, Director of CMC Development-Virtual at Tonix Pharmaceuticals.
CASSS Moments
CASSS Moments: Supporting Outreach and Interactions

CASSS Moments: Expanding Our Networks

CASSS Moments: Front Row Seat to Challenges

CASSS Moments: Power of Connection and Sharing

CASSS Moments: CASSS Forums Leading Scientific Discussion Over the Years

CASSS Moments: Regulatory Differences: Managing Products Globally

CASSS Moments: Scientific Discussions Addressing Real-Time Issues

CASSS Moments: The Power of Regulatory Questions

CASSS Moments: Regulators and Industry Working Together to Improve Patient Outcomes

CASSS Moments: Discovering Hot Topics for Regulators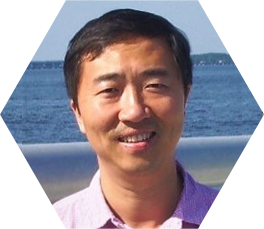 I attended Cell & Gene Therapy 2022 in person in Arlington. It was a fantastic meeting as always with excellent talks from industry SMEs as well as speakers from regulatory agencies around the globe (FDA, EU, Health Canada, etc), great opportunity for networking as well. I really enjoyed the meeting.
— Cheng-Hong Wei Cell & Gene Therapy Products 2022