Analytical Technologies Europe: Symposium on Analytical Sciences and Regulatory Trends in the Biopharmaceutical Industry
AT Europe provides an active forum for the discussion of recent developments, regulatory considerations, and practical applications of analytical technologies in the biopharmaceutical industry. This program includes speakers, panel discussions, posters, exhibitors, and networking opportunities all designed to maximize knowledge sharing within the community.
Reasons to Attend AT Europe:
Learn about latest developments in analytical technologies and discuss regulatory trends in the biopharmaceutical industry
Connect directly to the pulse of the biopharmaceutical community through industry, academia and regulatory
Interact with peers and vendors to obtain new ideas
Participate in panel discussions after each session targeted to address YOUR issues and questions
Attend workshops discussing practical solutions to specific problems
Gain an overall, in-depth understanding of what your peers are doing in the industry
For more information, visit the AT Europe Site
Click on the tab titles below to view Speaker Presentations and Roundtable Notes from the most recent meeting.
2022 Speaker Presentations
View On Demand Content
To view the content, visit https://casss.digitellinc.com, login to your account, and select the meeting from the list of past events. Visit the On Demand Presentations and Speaker Slides tab to view available content.
For 2021 meetings, content will be available for one year after the program. For 2022 and beyond, content will be available for three months.
Register Now
Join us in-person for AT Europe 2023 on 9-12 May 2023 in Rotterdam, Netherlands. Registration will close 21 April 2023.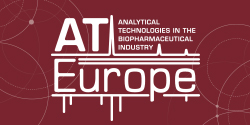 Review Resources
Want to revisit a keynote presentation? Missed important details that may impact your work?
Visit Papers and Presentations to access relevant presentations, summary papers, and roundtable notes.